Set aside a couple of hours to experience the gardens at your leisure. Stroll through striking formal designs, discover hidden nooks and hollows or take in the stunning views of the landscape from our sweeping terraces. Named by National Geographic as the third finest garden across the entire globe, Powerscourt Gardens is its own world of wonder, just waiting to be explored.
03
WORLD'S TOP TEN GARDENS
500000
VISITORS EACH YEAR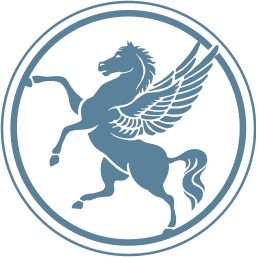 Dramatic terraces fall away, sweeping through stunning formal planting schemes and statuary towards Triton Lake, with the distinctive shape of the Great Sugar Loaf mountain providing a beautiful backdrop. Soak up the stunning scenery or picture yourself the star of a period drama as you stroll through The Italian Garden.
One of the oldest parts of the gardens, and steeped in history, the walled garden is also one of the most charming and restful spots to soak up the richness of nature. From the dramatic sweeps of tulips in spring to the romantic roses of summer, via the wild beauty of the Bee Sanctuary with its sways of lavender, these stunning surroundings are punctuated by beautiful water features and rich with natural life. With the scents and sights on offer, this a true relaxation destination on your tour of the gardens.
Meet Our Gardeners
Head Gardener Alex spent his childhood running across the lawns at Powerscourt. He has since spent a decade amassing all the qualifications and experience required to be its custodian. Joined by a team of horticultural experts, they tend every aspect of the garden's upkeep for you to enjoy.
Sustainability & Biodiversity
The long-term overarching mission at Powerscourt Estate is to be recognised on a global stage for our sustainability initiatives, and to be Net Zero by 2025.
This garden was incredible. We went on a very rainy day and it was difficult to really enjoy the beauty that was there. We quickly walked thru the formal gardens, Japanese garden and tower house. The collection of trees were magnificent but it was raining too hard to read all the labels Would definitely go back if we get a chance.
The walled gardens are the most amazing flowers I have ever seen. I could have looked at them for hours. The rest of the grounds are very beautiful and peaceful when there aren't large tour groups. The lunch at Avoca is very good, fresh and reasonably priced. You can even have some retail therapy at the stores. Again, the most amazing flowers!!!
I've wanted to visit Powerscourt for years and never got there until this trip. It did not disappoint. Just stunning. We had lunch in the cafe which was lovely. Many great lunch offerings. If you can sit outside, do because it's one of the loveliest views in the country. There are gardens for everyone – formal, meandering, woodsy. There is a lovely Asian inspired garden, gorgeous water features and flowers galore. Plus views of the Wicklow Mountains. What an amazing place to spend time enjoying nature and the talents of the amazing gardeners and horticultural experts who keep this treasure so beautiful.
If I only I could live here! The grounds are stunning and even that word doesn't seem to do it justice. There is so much to see here and everything you see is gorgeous. You'll want to be here for a couple of hours so you can see everything at a leisurely pace. Definitely worth it!